​The Vice Chancellor of the Michael Okpara University of Agriculture, Umudike in Abia state, Nigeria Professor Francis Otunta has announced the 'discovery of a drug which he claims is potent in the cure of the epidemic HIV/AIDs'.
Otunta told newsmen at the university campus on Wednesday, February 1, that the finding followed years of scientific research by the institution.

He said that the breakthrough was made by Prof. Maduike Ezeibe, a researcher in the university.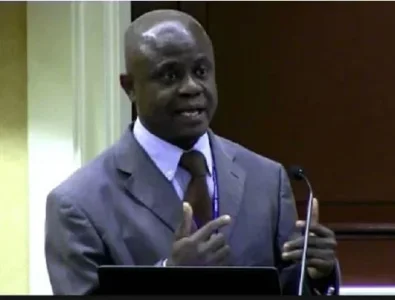 According to him, Ezeibe had presented the drug to the University management, Senate and Council, where he explained the processes he went through to arrive at his finding.

"Prof. Ezeibe is a researcher in Veterinary Medicine and one may wonder how he discovered a drug to cure a human ailment," he said.

The VC said that Ezeibe had equally presented the drug to his colleagues in the medical field and nobody had contradicted his finding.

He commended Ezeibe for the breakthrough, saying: "He has brought honour to the University and we are proud of him."

He said that he is also about to sign a Memorandum of Understanding with a U.S.-based Scientific Research Publishing, publishers of World Journal of AIDS, for the publication of his book "How I came about the cure for HIV/AIDS".